PA Nylon is a high-performance plastic because it exhibits high thermal and electrical resistance. It is highly robust, elastic, chemically resistant, moderately resistant to abrasion and moisture absorption, and easy to clean. Such great performance enables it to be extensively used throughout a wide range of industries, including those in the electrical and electronic, automotive, aerospace, medical, maritime, and transportation sectors.
What Is High–Temperature Resistance Nylon Casting?
PA nylon casting is a new type of polyamide engineering plastic. The nylon casting with high-temperature resistance is a vacuum-casting polyurethane resin. It is used by casting in a silicone mould for the realization of prototype parts and mock-ups whose mechanical properties are close to those of thermoplastics. Large machine components can be produced using the high-resistant PA6 polyamide nylon casting because it is simple to mold, requires little equipment investment, and has a short production period.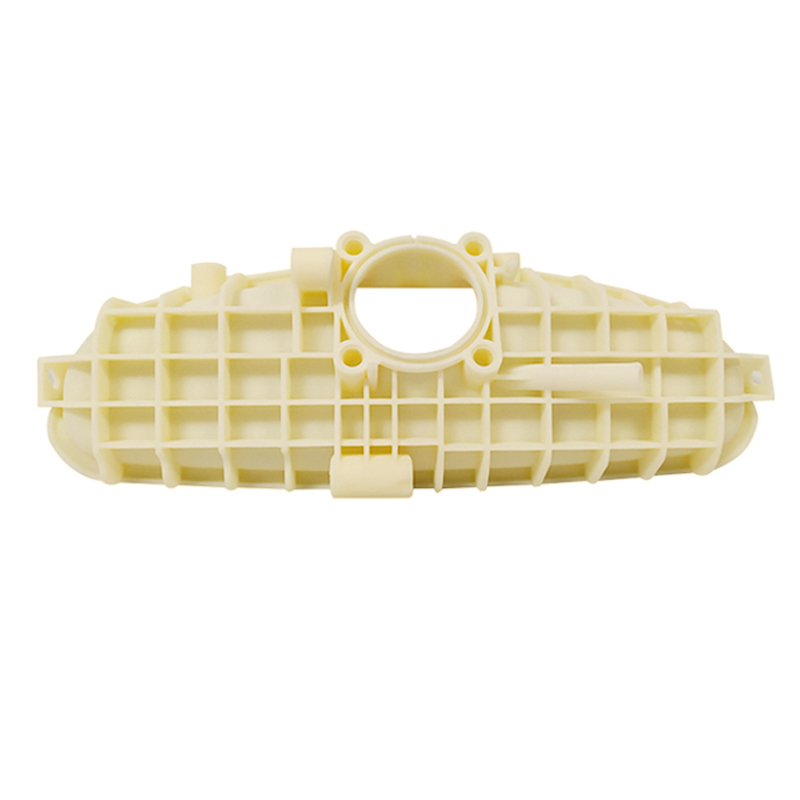 What Are the Material Applied to PA Nylon Casting Under High-Temperature Resistance?
Our company has made a large investment in importing a piece of Japanese equipment. There are three different nylon materials to choose from: non-reinforced, 15% glass fiber reinforced, and 30% glass fiber reinforced. Now we are focusing on the small batch trial production of nylon vacuum casting. This technology fills the gap that the domestic automobile engine and peripheral products can not meet the trial production requirements. The products which were made by high-temperature resistance nylon casting have high strength and can withstand a high temperature of 200 degrees and corrosion; they are highly praised by major automobile manufacturers at home and abroad and can be comparable with injection parts.
Important Features of PA Nylon Casting with High-Resistant Temperature
The reason why PA nylon casting, including machining nylon casting, enjoys wide application scenarios is partly because of its great performance. Here are its most prominent features:
Excellent tensile strength. This feature improves the firmness of the material when exposed to impact, in addition to increasing dimensional stability and stiffness. 
High abrasion resistance. It is resistant to abrasion caused by mechanical action.
Good thermal resistance. It shows an excellent heat-resistant performance of 200 ℃.
Good fatigue resistance. This makes it ideal for moving parts like gears and other machinery.
High machinability. It is possible to cast into a widevariety of parts, which may be thick-walled and large products or complex designs and 3D geometries.
The Advantages of the High–Temperature Resistance Nylon Casting Process
The nylon casting process provides a more uniform product with more tenacity and mechanical strength, producing technical parts with much larger dimensions and superior mechanical and physical properties. Apart from that, the nylon casting process enjoys the following features that make it more likely to be the go-to option in many industries.
Ease of molding.The raw materials utilized in the nylon casting process feature good flowability, making the molding process easy while ensuring products with a complex structure under atmospheric pressure.
Quick production time.Using PA nylon casting service ensures a fast turnover for production.
Mass production ofmachine parts.  This is the greatest advantage of the nylon casting process, realizing lower production costs in this mass production process.

Where to Get Professional PA Nylon Casting Services
The top manufacturer offering rapid prototyping services in China is SEAL-RP. Our nylon casting shows greater performance in mechanical strength, heat resistance, chemical resistance, and rustproof feature than other pieces on the market. That's because we apply the high-temperature technique in the nylon casting process, offering more durable and high-quality products and realizing quicker production and molding. In addition to high-temperature machining of nylon, we can offer customers unique nylon casting services. After the production of nylon casting, we use cutting-edge manufacturing and testing tools to rigorously test every component of our PA nylon castings so that clients feel assured of our service.
Conclusion
Nylon materials are advantageous for any sector that needs low-cost, sturdy, and long-lasting components that can tolerate adverse environments. Applying nylon casting to the business with definitely bring more benefits far from that. If people have any questions about PA nylon, please contact SEAL-RP at any time, and our specialists can help you choose the suitable custom nylon for your project.